Maintain your salary account with us and enjoy the Personal Loan Against Salary facility. This loan is designed to help you meet personal financial needs without having to wait for pay-day. It is simple, easy and straightforward.
Features
Up to 36 months repayment option subject to retirement age of 60 years

No security/guarantor

Faster Processing

No equity contribution

Minimum documentation

Irrevocable domiciliation of salary for the period the facility is in place.
Benefits
Competitive Rates

Easy access to finance

Flexible repayment structure.
Required Documents
Application letter

Payslip

Statement of accounts

Applicant's letter of total emolument

Confirmation of applicant's employer on FBN approved list

Letter of irrevocable domiciliation of salary for the duration of the facility.
Who Can Apply
Employees in paid employment.
To apply for a Personal Loan Against Salary,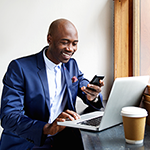 FirstOnline: You can perform banking transactions via internet, without the waiting and restrictions of branch banking.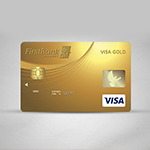 FirstBank Visa Gold Card: Make easy international payments and enjoy several discounts/rewards at numerous outlets worldwide.
Share this: