FirstBank Sierra Leone is a subsidiary of First Bank of Nigeria Limited, West Africa's premier bank and Nigeria's number one bank brand. FirstBank Sierra Leone was formerly International Commercial Bank(ICB) which was acquired by First Bank of Nigeria in 2013 and renamed FirstBank of Sierra Leone with the approval of the Bank of Sierra Leone. FirstBank Sierra Leone currently operates from three locations in Freetown (3 Charlotte Street, 9 Freetown Road Lumley and 5 Ross Road Cline Town) while plans are on to establish branches in the provinces.
Founded in 1894, FirstBank is the premier bank in West Africa with its impact woven into the fabric of society. The Bank has been sustaining its development-oriented services for over 129 years as the region's foremost financial inclusion services provider. FirstBank offers a comprehensive range of retail and corporate financial services through more than 800 branches and over 200,000 Agent Banking locations to over 39 million customer accounts (including digital wallets). The Bank is reputed for its heritage, dependability and strong corporate governance. It is listed on the Nigeria Stock Exchange with over 1.3 million shareholders. The FirstBank Group operates in Sierra Leone, Nigeria, Ghana, Guinea, Senegal, DR Congo, The Gambia, United Kingdom with a branch in Paris. The Bank also has a representative office in China.
Purpose and Values: Our brand purpose is to always put customers, partners, and stakeholders at the heart of our business, even as we standardize customer experience and excellence in financial solutions across sub-Saharan Africa, in consonance with our brand vision "To be the partner of first choice in building your future".
Our brand promise is to always deliver the ultimate "gold standard" of value and excellence. This commitment is anchored on our inherent values of passion, partnership, and people, to position You First in every respect.
Vision: To be Africa's bank of the first choice
Mission: To remain true to our name by providing the best financial services possible.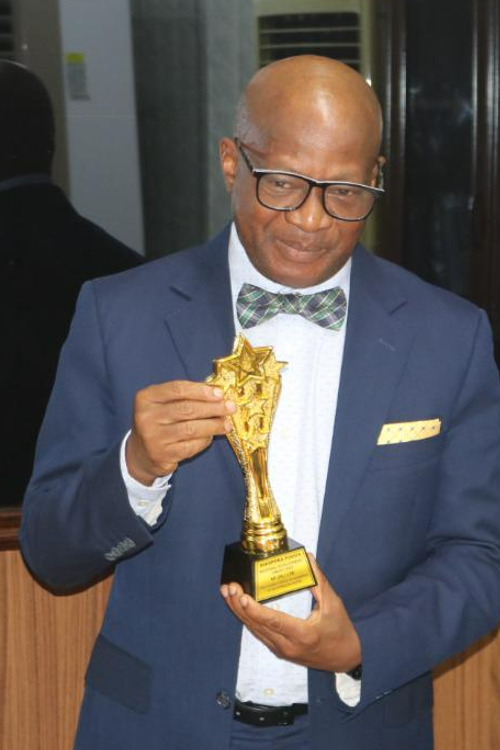 Ones Albert
Kobina Walker