With FirstEdu Portal, educational institutions need not bother about logistics and payment challenges. Let us take the stress off you, no licensing, installation and maintenance cost required. The FirstEdu Portal is a robust web-based enterprise portal that enables educational institutions manage academic, administrative, professional, logistic and payments challenges.
Features
Online admission, admission status checking and online purchase of admission forms for postgraduate, undergraduate, post-UME, Diploma, etc.

Online session/courses' registration.

Interactive community forum between students & lecturers.

Online information and result checking (including assignments/tests & request for transcripts).

School fees payments via the Internet (using debit/cash/scratch cards) or across Bank branches nationwide

Provides a consolidated single view of information on all payments collected.

Online provision of content/lecture materials, i.e. tutorials, lecture notes, etc.

Academic & student events/time-table/calendar management.

Online Opinion polling & Focused voting (e.g. Student Union Election).

E-Learning, Virtual library & Facilitation of Exchange programmes with foreign educational Institutions
Benefits
Income source to the Institution

Plugs avenues for revenue leakages

No licensing, installation and maintenance cost

Affords applicants all over the country & abroad, the opportunity to enroll from the comfort of their homes or any location around the world

Offers students easier access to quality education

Robust reports that aid planning

Opportunities for foreign exchange programmes

Students can pay school fees on FirstEduPortal using Debit cards (e.g. InterSwitch cards), scratch cards or via any bank branch.
Required Documents
Mandate Letter from Institution

Memorandum of Understanding.
1) How much will it cost to implement?
2) How can we monitor student payments?
FirstEdu Portal has robust reports suited to the school's needs.

3) How are access rights managed?

Rights are assigned on need-to-know/need-to-use basis.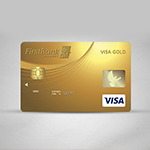 FirstBank Visa Gold Card: Make easy international payments and enjoy discounts/rewards at numerous outlets worldwide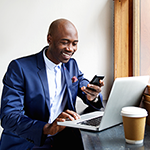 FirstOnline: Perform banking transactions via the Internet, without the waiting and restrictions of branch banking.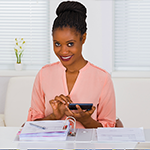 FirstCurrent Business: This account enables small businesses to run transactions at a predetermined fee without paying COT.
Share this: