The FirstSavings Plus allows you enjoy the benefits of issuing and receiving cheques while helping you achieve your saving goals. 
Features of  this account
Requires a minimum opening and operating balance of N50, 000.

It offers you interest rate of 3.6% p.a.

You can lodge cheques or dividend warrants in this account

It allows third-party withdrawal through customised withdrawal slips or cheques in all FirstBank branches 

For added security, the account requires references to open.

Account holders qualify for interest payment on the account when they make less than 3 withdrawals in the month 

FirstSavings Plus account holders can issue cheques to third parties.

Cheques and dividends can also be paid in account holders name.
Who Can Apply
Individuals and Corporate organisations can apply for this account type
What Documents Do You Need?
Duly completed Application Form

Valid means of identification (Drivers License, National ID Card or International Passport)

Valid proof of address of residency e.g. current Utility Bill not exceeding 3 months

Two satisfactory references

Two passport size photographs of the applicant(s).
To open a FirstSavings Plus account
1) How Do I open a FirstSavings Plus Account?
To open an individual FirstSavings Plus Account, you need to fill Account opening form, sign Specimen signature cards, two (2) passport photographs, two independent satisfactory references, utility bill, valid means of identification such as Driver license or international passport.
2) Who can operate a FirstSavings Plus Account?
FirstSavings Plus account is open to all except minors as long as the requirement for opening the account is met by the prospective customers.
3) Can I use a FirstSavings Plus account as a salary account?
Yes, it can be used as a salary account but the N50,000.00 minimum operating balance still subsists.
4) How does FirstSavings Plus Account operate?
FirstSavings Plus account operates with a flexibility of a current account. It allows issuance of cheques that are not valid for clearing but can be cashed over the counter. It also allows lodgement of third party cheques into the customer's account.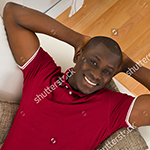 FirstCurrent Plus: A current account that lets manage your funds and daily transactions without  charges or monthly fee.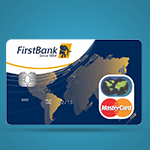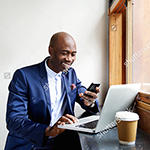 FirstOnline: You can perform banking transactions via Internet, without the waiting and restrictions of branch banking.