With FirstBank's current account, you just can't go wrong. You can carry out unlimited 3rd party transactions seamlessly and enjoy the inherent benefits.
Discover more about the FirstCurrent Account below:
Features
Minimum opening balance of N10,000 (for corporate)

No minimum operating balance (account can be operated at zero balance)

No limit to number of withdrawals in a month

Attracts Commission on Turnover (COT) and other charges

Funds transfer and bank cheques/drafts allowed on account

Intersol transactions – account owner and third parties are allowed.
Benefits
Guaranteed float income

No restrictions on number of withdrawals
To open a Corporate Current account
Download the Corporate Account Opening Form

For joint account holders, download the Joint Account Holder Form

Complete the form and submit at the nearest FirstBank branch
1) Who is eligible to open this account?
Both individuals and Corporate organisations.
2) How can I open this account?
You can open the Current Account at any branch of our Bank spread across the country. All you need do is to walk into any of our branches and the Customer Care staff will treat you to our traditional courteous service.
3) What charges are applicable to this account type?
N1/Mille Account Maintenance Fee is applicable.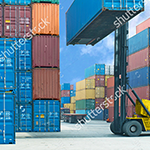 Import & Export Finance: Helps you facilitate your import and export and track all your transactions.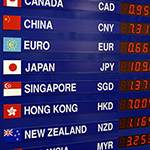 Domiciliary Account: This account lets you save and transact in US Dollars, Pounds Sterling or Euro.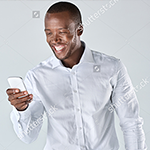 FirstCollect: An e-collection platform that enables organizations receive payments for goods and services through our branches nationwide.
Share this: