The FirstSaving Plus account is a type of savings account that is available to any individual that is looking for a perfect hybrid of the benefits of a savings account and a current account.
It gives you access to a customized cheque book without the added hassle of interbank clearance and you also get a higher interest rate than the regular savings account.
Discover more about the FirstSavings Plus account below:
Features
No limitation to number of withdrawals

Allows withdrawal through the use of customized cheque books

Allows the issuance of bank drafts, lodgment of dividend Warrants and cheques

Allows third party transactions across the counter in any FirstBank branch nationwide

Attractive Interest rate above normal savings rate

FirstSavings Plus cheques do not go through (interbank) clearing.

References are required to open a FirstSavings Plus account.

The minimum opening/operating balance on First Savings Plus is N50,000.00.
Benefits
Allows customer to issue cheques to third party.

Customer can pay cheques and dividend warrant in account holders name.
Who Can Apply
Individuals and Corporate organisations can operate this account.
Required Documents
Duly completed Application Form

Copy of Certificate of Incorporation

Copy of Memorandum and Article of Association (Certified as a true copy by the Registrar of Company)

Specimen signature card duly completed

Form CO7 – Particulars of Directors

Form CO2 – Allotment of shares

Two (2 ) passport-size photographs

Two (2) independent and satisfactory references

Valid means of identification (Drivers License, National ID Card or International Passport).
To open a FirstSavings Plus account,
Download the FirstSavings Plus Account Opening Form

Complete the form and submit at the nearest FirstBank branch
1) How can I open a FirstSavings Plus Account?
To open an individual FirstSavings Plus Account, you need to fill Account opening form, sign Specimen signature cards, two (2) passport photographs, two independent satisfactory references, utility bill, Driver license or international passport.
2) Who can operate a FirstSavings Plus Account?
FirstSavings Plus account is open to all except minors as long as the requirement for opening the account is met by the prospective customers.
3) How does FirstSavings Plus Account operate?
FirstSavings Plus account operates with a flexibility of a current account. It allows issuance of cheques that are not valid for clearing but can be cashed over the counter. It also allows lodgment of third party cheques into the customer's account. The minimum opening and operating balance to be maintained by customers on FirstSavings Plus Account is N50,000.00 (Fifty thousand Naira Only)
4) What are the benefits of FirstSavings Plus?
FirstSavings Plus Account allows the customer to pay in dividend warrants into their account. The customer can also request and obtain a bank draft on FirstSavings Plus Account.
You may also be interested in …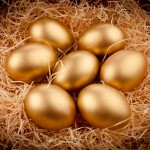 First Current Plus: A current account that gives you the opportunity to manage your funds without paying COT.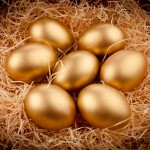 Office Equipment Loan: Get part-finance to buy office equipment such as laptops, generators, computers, furniture etc.
Share this: