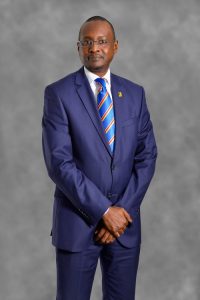 Group Executive, Retail Banking (North)
Abdullahi Ibrahim was appointed Group Executive, Retail Banking North in January 2016. He was previously Group Executive, Technology and Services, overseeing the Bank's Information Technology and Services Functions. He was formerly the Group Executive, Retail Banking North, a position he held between 2012 and 2015. He was the pioneer Group Head, Manufacturing Group in the Institutional Banking Group.
He had served as Business Development Manager in the Bank with responsibilities across Consumer, Retail, Commercial and wholesale banking segments, as well as the Group Head, Multinationals in the erstwhile Corporate Banking Directorate. Abdullahi's banking experience spans over 25 years and cuts across investment, wholesale and commercial banking as well as banking operations. His proven ingenuity in these areas is brought to bear on the Bank's Retail Banking services.
Prior to joining FirstBank, he was Area Manager subsequently Group Head, Telecommunications, Information Technology and Transport Group in Corporate  Banking at the then NAL Merchant Bank. He also worked at United Bank Africa where he left in 2001 as a Senior Manager in Corporate and Consumer Banking. Abdullahi is an Honorary Senior Member, Chartered Institute of Bankers of Nigeria (HCIB) and an Alumni of Lagos Business School (Advanced Management Program). He is also a member of the Institute of Directors (IoD). He is married with children and loves reading, photography and horse riding.