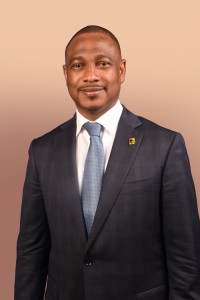 Executive Director, Public Sector

Dauda Lawal joined the Board in 2012 and until his appointment as Executive Director, North, he was Executive Director, Public Sector, North. He was previously Executive Vice President, Public Sector (North), and held several management positions within the Bank including Business Development Manager (BDM), Maitama Abuja, where he grew the Bank's business with the Abuja Metropolis as his principal remit.
He has over 26 years post qualification experience which covers commercial and public sector banking. Dauda's dexterity has recorded strong achievements in his present function as Executive Director. He is a two-time recipient of the FirstBank CEO Merit Award for Outstanding Performance as the "Best Business Development Manager" in 2006 and "The Most Enterprising Staff" in 2009. He is happily married with children and enjoys reading and travelling.